Humatica appoints Enno Krey as new Digital Products Lead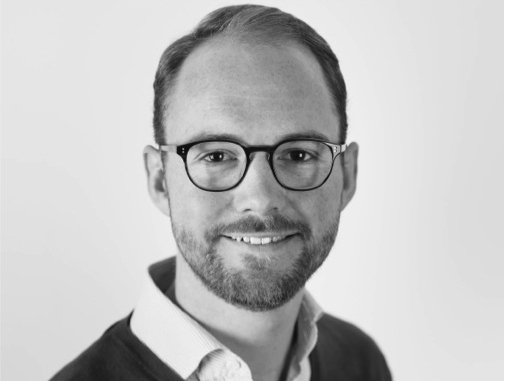 Humatica, the leading private equity specialist advisor for portfolio organisational effectiveness, has appointed Enno Krey as the firm's Digital Products Lead based in London. This is a logical step toward continued digitalisation of Humatica's structured services and data-driven tools to improve organisational performance and governance.
Enno will manage on-going improvements to the firm's current suite of digitally-enabled services and tools, as well as oversee new developments. In particular, he will drive the enhancement of Humatica's altus software tool to benchmark the quality of organisational behaviours that drive the collective ability to adapt, grow and implement change. By quantifying value growth behaviours at all levels, the altus digital platform delivers pragmatic, individualised manager feedback and accelerated leadership development at scale. Enno will also oversee further development of Humatica's modas digital tools to increase productivity and shift personnel resources to where they are needed, as well as our accelerate pre-deal organisational due diligence software tools.
Enno brings extensive product and consulting experience to the Humatica team, having previously worked with Accenture and fast growing B2B technology start-ups. As a German national, he has an international background, having previously studied and worked in Germany, Austria, Denmark and the US.
The COVID pandemic has heightened awareness for new ways of working and the need for business leaders to re-evaluate organisational structures, processes, systems and culture. This is driving demand for Humatica's unique tools and services to increase organisational effectiveness and efficiency. With the appointment of Enno Krey to this key role, Humatica continues its commitment to be at the forefront of organisational performance improvement and management governance excellence in private equity.
Andros Payne, Managing Partner of Humatica, commented:
" Exactly in these dynamic times, more firms need to accelerate behavioural change at all levels in order to ensure continuity. We are therefore pleased to welcome Enno to the team. He brings the unique skills and competencies needed to further digitalise our services and productise our tools for wider adoption and deployment. "
Enno Krey commented:
" I'm excited to be part of this inflection point in Humatica's growth. As sponsors increasingly embrace ESG principles to generate sustainable returns, Humatica's unique codification of governance best-practices is a powerful tool to drive superior performance. I look forward to joining the team and managing the digitalisation of Humatica's tools and services to add more value to all buyout stakeholders. "