Private Equity International Feature – "Cleaning up the Waste Industry"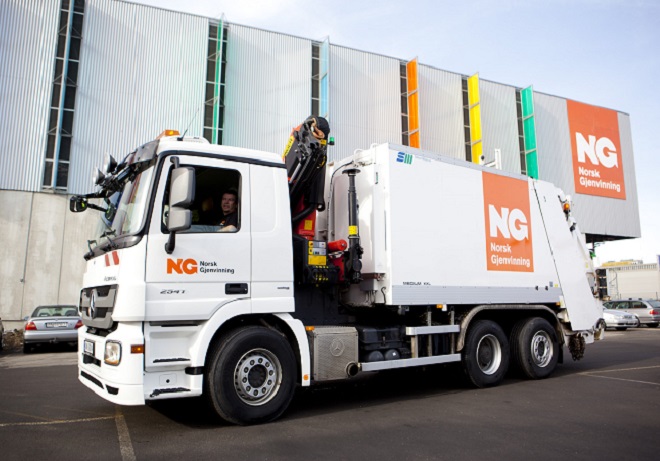 Recent issue of PEI Operational Excellence: Keynote Interview with Erik Osmundsen, CEO of Altor's portfolio company NorskGjenvinning and Andros Payne, Humatica
The success of Altor's investment in NG, a Norwegian waste management business, shows how firms can improve the culture and values of an industry as well as an individual company's performance, says NG CEO Erik Osmundsen
Despite its resilience to the economic cycle, waste management has historically proved to be a tough sector for private equity investors. So when Nordic investor Altor simultaneously acquired and merged Veolia Miljø, and Veidekke, the number one and five players in the Norwegian market, the firm wanted to make sure the newly combined company Norsk Gjenvinning (NG) was properly set up for success.
Altor had a big operational job on its hands to merge the two businesses. Its pre-deal access was limited, and the two legacy organisations were very different.
"We were under intense time pressure, and wanted to use the momentum of the simultaneous acquisitions to merge the firms, realise short-term synergies and lay the foundation for long-term value growth," says NG CEO Erik Osmundsen. "However, we knew very little about the differences in productivity, behaviours and culture between the organisations."
What Altor needed was quick and comprehensive transparency on these issues. Humatica was hired to provide this, and worked closely with Osmundsen to facilitate the integration of the organisations.
HARD AND SOFT FACTORS
Humatica supported the PMI team to identify both hard- and soft-factor productivity improvements. NG utilised Humatica's modus approach for deep productivity benchmarking to identify overhead cost reduction opportunities in the merged firm. An initial 10 percent SG&A (selling, general and administrative expenses) reduction was followed by a further roughly 10 percent reduction six months later, once systems had been migrated.
"Targeted reductions could be taken quickly after the merger approval since we had already identified the specific areas through the modus analysis," notes Osmundsen. "We wanted to reduce cost and create a lean organisation, but without reducing our capability to compete effectively in the future."
Most mergers fail to deliver their anticipated value growth. The reasons are manifold – but by far the most significant factor is organisational risk, says Humatica CEO Andros Payne. "If you try to integrate businesses that have different cultures, plus different ways of operating and making decisions, that can lead to massive misunderstandings and a breakdown of trust between the organisations. At that point, nothing moves; and you are not able to realise the value that you anticipated."
Osmundsen explains: "We noted very different management processes in the companies. Veolia, the larger firm, had a formalistic, top-down approach to making decisions. Whereas Veidekke, the smaller business had informal management processes." These differences needed to be taken into account – in order to protect the strengths of each organisation while minimising weaknesses.
According to Payne: "The key to a successful merger is to make sure each organisation is aware of the differences with the other, and that these are not misinterpreted as something wrong – just different." Fact-based transparency on behaviours and the soft factors helps to avoid a breakdown in trust and management effectiveness, he adds.
Humatica's initial assessment also revealed deeper behavioural issues, which were tackled immediately following the merger.
"We had a tough starting point," Osmundsen admits. "The waste management sector is known for having less than perfect management practices and compliance. We uncovered some surprises regarding handling of goods, financial dealings, theft, anti-competitive behavior and other breaches of regulations. Our journey to clean up the industry started with these insights."
A CLEAN SHEET
"Our ambition was to take industry leadership – 100 percent clean, with a clear set of shared values," explains Osmundsen. "But the new management team needed to act quickly to avoid becoming part of the problem.We agreed on a new vision, purpose and set of values that captured what we wanted to become. First, we needed to 'tidy-up our own back yard'. We set a code of conduct and had every employee sign it. Then we put an amnesty in place: employees could come forth with any wrongdoing, before we launched a policy of zero tolerance. We wanted to give everyone the opportunity to start with a clean sheet. In 2013, we put 40 concrete control and training measures in action to eradicate irresponsible behaviour."
"Then, earlier this year, we went public with our story – to cement our commitment and move the rest of the industry in the right direction. We are now working with industry bodies to raise standards. The largest industry association recently launched a code of conduct to guide its members."
The clean-up cost Norsk Gjenvinning about €12 million in 2013. "We wanted to be a good company," says Osmundsen. "We were committed to turn short-term pain into long-term gains, and better performance in the long run. Responsible Norwegian companies want to be assured that their waste is recycled in an environmentally sound manner and in compliance with government regulations. We deliver on this promise. Our efforts have levelled the playing field by working with authorities and the industry, and have allowed us to reap rewards from the strong positive effect of employees who take pride in what we accomplish together for the environment every day."
CULTURE SHIFT
So what was the secret of success in shifting the culture and ensuring behavioural change at all levels of the company?
This is where Humatica played a key role, says Payne. "There is no single lever that will change the culture. The secret is in sending consistent signals with different levers that reinforce and confirm the desired behaviours and culture."
Individual feedback is one of the key levers. Humatica helped NG embed a rigorous individual feedback process; this unique ritual confirms the right behaviours, and discourages the wrong behaviours.
Payne notes: "The desire to belong to a group is so deeply engrained in humans that if you can create a ritual and environment in which the proper values and behaviours are confirmed in a group, and the wrong behaviours discouraged, then peer pressure will force those that don't comply to feel very uncomfortable and leave on their own." This is exactly what happened: Norsk Gjenvinning replaced 44 percent of its top 70 leaders in 18 months – without disruption and with the positive result of having a far more engaged, dedicated, focused and compliant group.
TOP DOWN
As well as peer pressure, signalling from the top is another essential lever for changing the culture, says Payne. "The CEO has to send clear messages into the organisation about what is acceptable and unacceptable behaviour. Public recognition, as well as firings, can be strong motivational signals. The leader must also ensure consistency of measures.
If the established values do not fit with the performance feedback framework, or with the signaling of the CEO, or if the leader fails to recognise opportunities to signal consistently, then the desired behavioural change will quietly come to a screeching halt."
Altor and NG have managed to get it right: behavioural change has accelerated. "We see proof that our campaign is winning," says Osmundsen. "An employee recently found a safe in the waste, and it turned out to have a lot of money in it. Consistent with our values, it was turned in, and the money was returned to the proper owner."
Osmundsen has been quick to recognise these kinds of opportunities and send signals to the organisation about the kind of behaviour he is expecting.
For Norsk Gjenvinning – and indeed Altor – the future looks bright. Results have improved. And NG is now encouraging competitors in the same space to clean up their act and operate responsibly too.
Yet bringing about change is not something that can happen overnight, Payne warns. "We have worked with countless portfolio companies. The process can take between two to five years in a company this size; in fact that is quite quick. With a strong leader like Erik and a broad array of orchestrated measures, it is possible to carry out a big change in time to realise the cash-flow benefits. But you have to be assertive to change behaviour."