2021 was another successful year of growth for Humatica as funds increasingly embrace organizational effectiveness as a lever for value creation. With 19% revenue growth, we added six new fund clients in the US/EU during the year, and were recognized as one of the Top 100 private firms in Europe by Red Herring.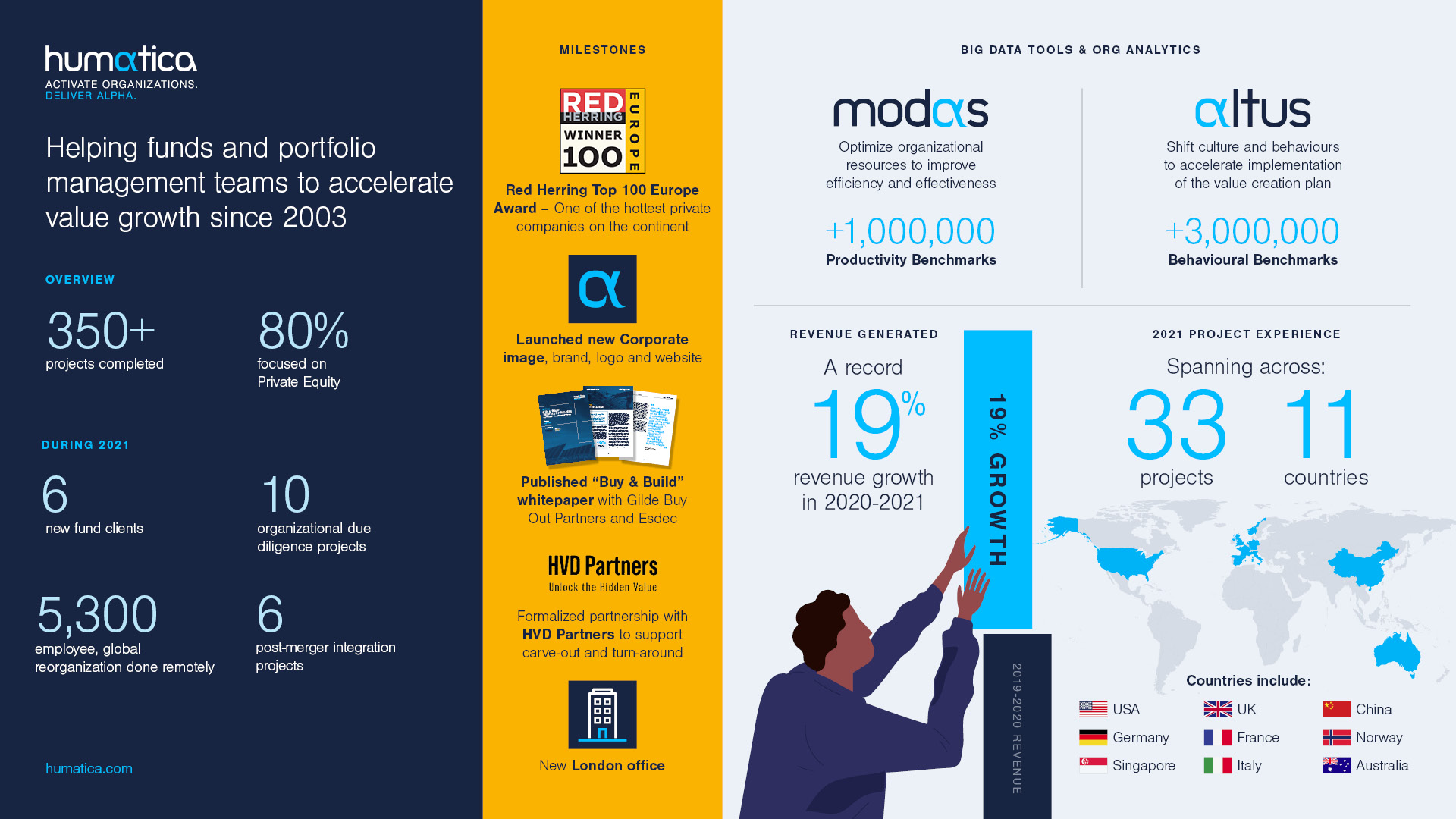 We look forward to continued growth in 2022 with a doubling of our investments in tools, methods and a footprint expansion. Humatica takes this opportunity to thank our loyal clients for their continued trust.
To download the Humatica 2021 infographic as PDF, please click here.