Merry Christmas 2018 and a successful New Year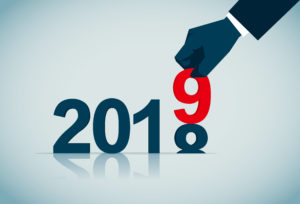 We would like to take this opportunity to look back over a successful year and thank our colleagues and clients for their trust. Humatica grew significantly, serving new and existing funds and portfolio clients across Europe, the Americas and Asia. Our pre-deal work continued to expand as sponsors become more selective with their bets. Also, we supported more post-deal efforts as time-to-value became a top priority.
During the year, Humatica continued to evolve its services to meet new market demands. The addition of a 1-day post-deal "aim" workshop with sponsors and management to identify organisational strengths and likely bottlenecks has received outstanding feedback. We also spun-off the Taleva managed service to deliver rigorous and objective performance feedback. Finally, a decision was made to digitalise our toolkit in order to make it more accessible for sponsors and managers.
Like 2018, 2019 appears to be a year filled with economic uncertainty. As the yield on 3-month T-bills continues its positive divergence from the S&P 500 dividend yield, a repricing of risk is inevitable. And when it happens, the most agile funds and portfolio companies will win. This month's InFocus features Humatica's column in RealDeals magazine looking at the impact of tighter credit on private equity.
What happens to PE when the loose credit music stops?
Humatica donates to charity
Humatica has made donations to two charities. One enabling kids of parents with cancer to go to summer camp http://donate.kesem.org/fundraiser/1644388 and the other delivering micro-credits to needy individual entrepreneurs in developing countries worldwide. www.lendwithcare.org